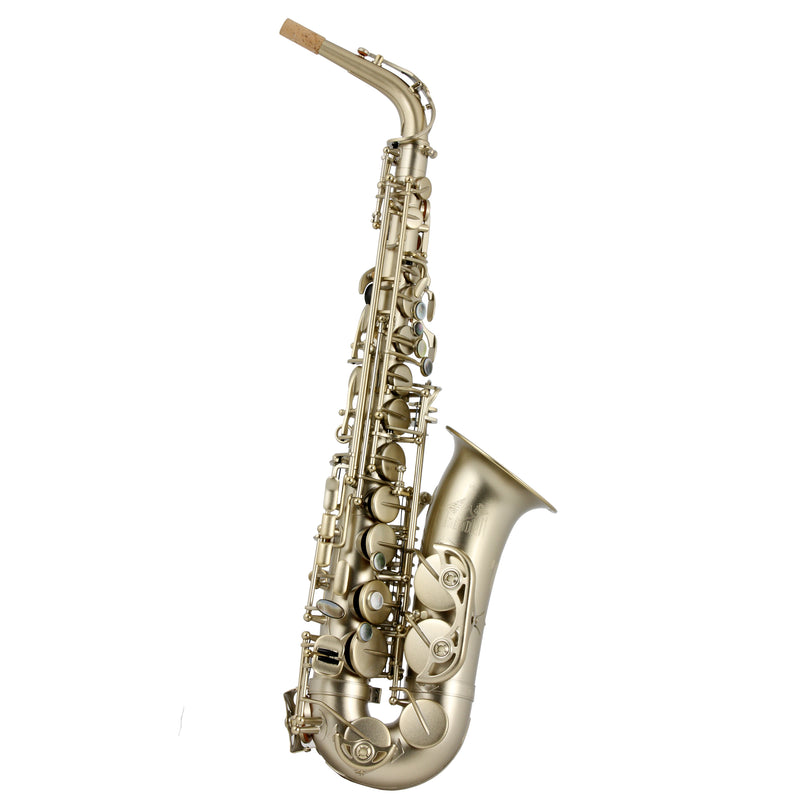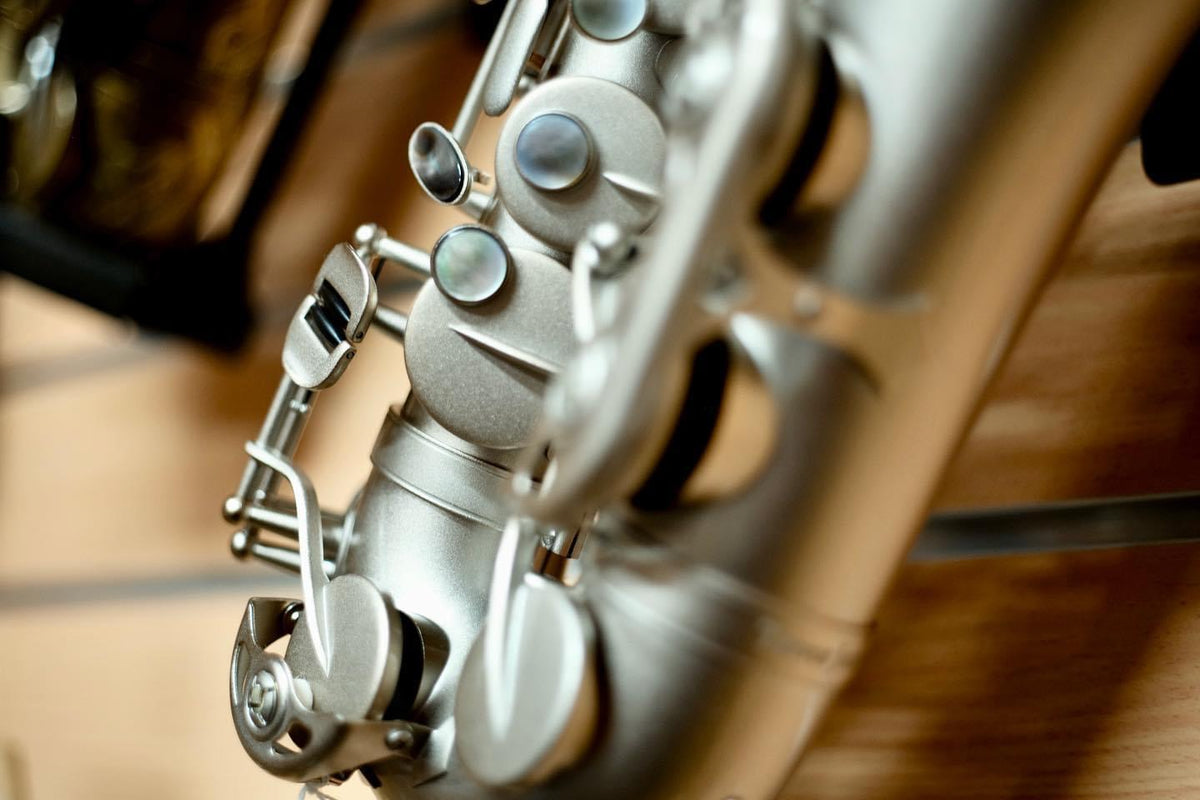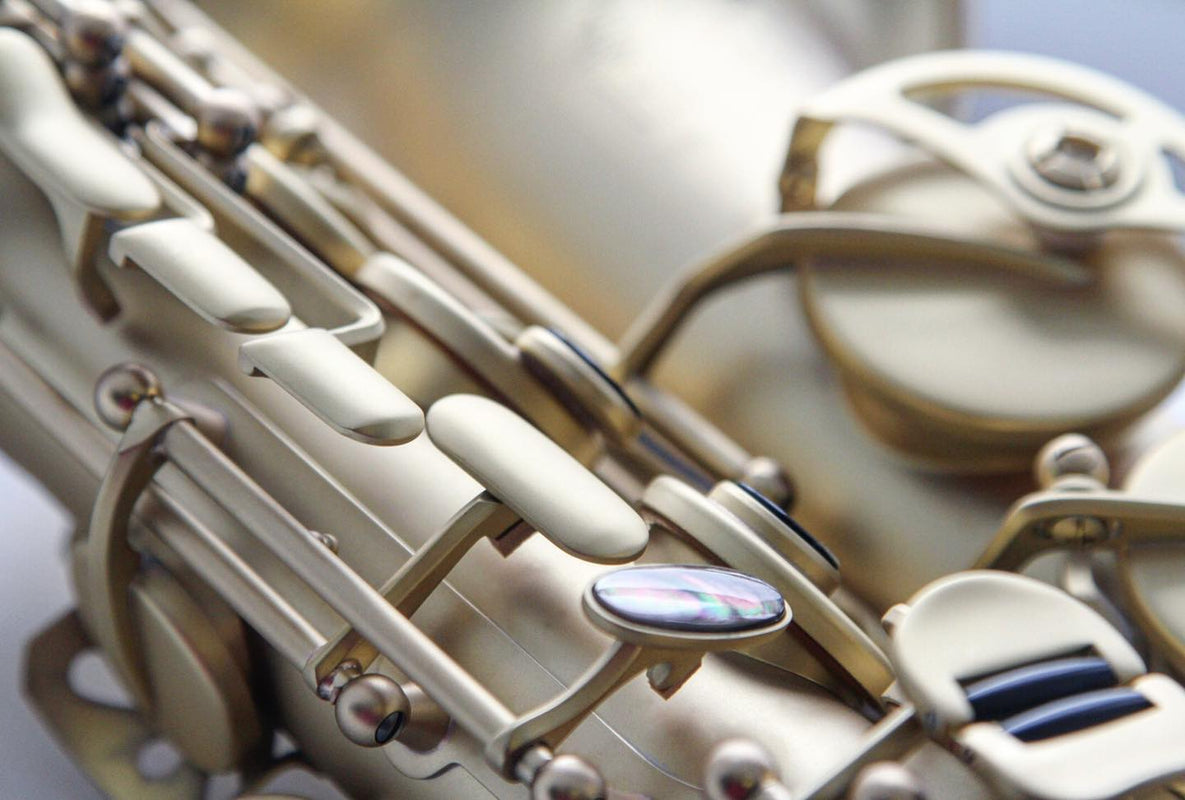 The Trevor James Horn 88 series of saxophones are HUGE sounding saxophones for players who really want to be heard! The Horn 88 features a Gold Frosted finish (a new water based coating which becomes very hard when baked) which maintains the depth and warmth of a traditional gold lacquer sax, but adds a lot of projection and power. The inside of the crook tenon also has gun rifling to enhance the air flow, making this a big sounding sax!
Features
TJ Horn 88 Alto Sax:

Key: Eb; Range Bb3 to F#5 (Concert Pitch: Db3 to A5)

Mechanism: Slick key-work with blue steel needle springs allows the player to get around the instrument quickly

Crook: Gun Rifled – Allowing enhanced air flow

Touch pieces: Smokey Grey Pearls

Pads: Leather

Case: Included

Finished & setup by English technicians

TJ-3738KF
| | |
| --- | --- |
| Key | E-flat |
| Range | Bb3 to F#5 (Concert Pitch: Db3 to A5) |
| Finish | Gold/Champagne Frosted finish. Water based finish that become very hard when baked. |
| Springs | Blue steel needle springs – Allowing for a smoother action |
| Crook | Gun rifled crook for enhanced air flow |
| Brace | 3-Point 'Horn 88' body/bell brace |
| Touch Pieces | Smokey Grey 'Pearls' |
| Pads | Leather |
| Mouthpiece | TJ Plastic Mouthpiece |
| Case | Included |
| Finishing/Setup | Fine care and attention to the finishing of all key work – carefully worked during manufacture and then double checked by English technicians to ensure instrument looks great to the eye! |
Due to ongoing product development efforts, specifications are subject to change without notice.