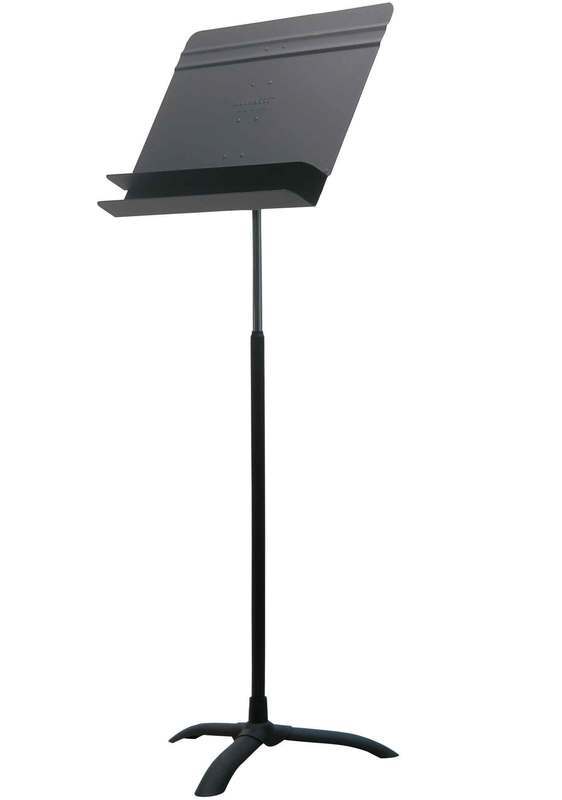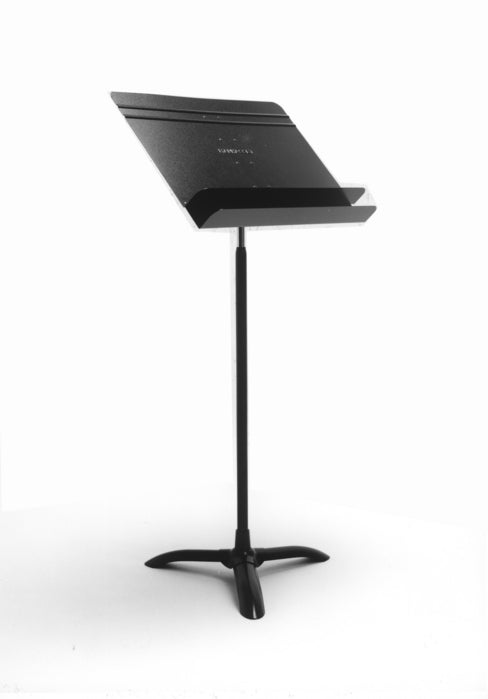 Manhasset® Orchestral Stand Designed especially for concert orchestras. Double lip provides convenient storage for bows, rosin, pencils, reeds, valve oil, and more. The vertical extension and desk dimensions are identical to the Symphony Stand.
Features
Adjustable:

Height and Angle

Colour:

Black

Style:

Automatic no-knob friction-tilt neck delivers constant tension at any tilt position and the original "Magic Finger Clutch" provides one-hand friction grip. With double music desk.

Made in USA

M5001 – Orchestral Stand
Manhasset Orchestral Stand – Perfect for orchestras, school bands, and individual musicians that demand high quality and durability. The Manhasset Symphony Stand is used by more schools than all other music stands combined. Our Symphony Stand desk is 20″ wide x 12 1/2″ high with a 2 1/4″ lip. The height of this music stand varies infinitely from 26″ to 48″ (top lip to floor), with a maximum overall height of 60 1/2 inches.