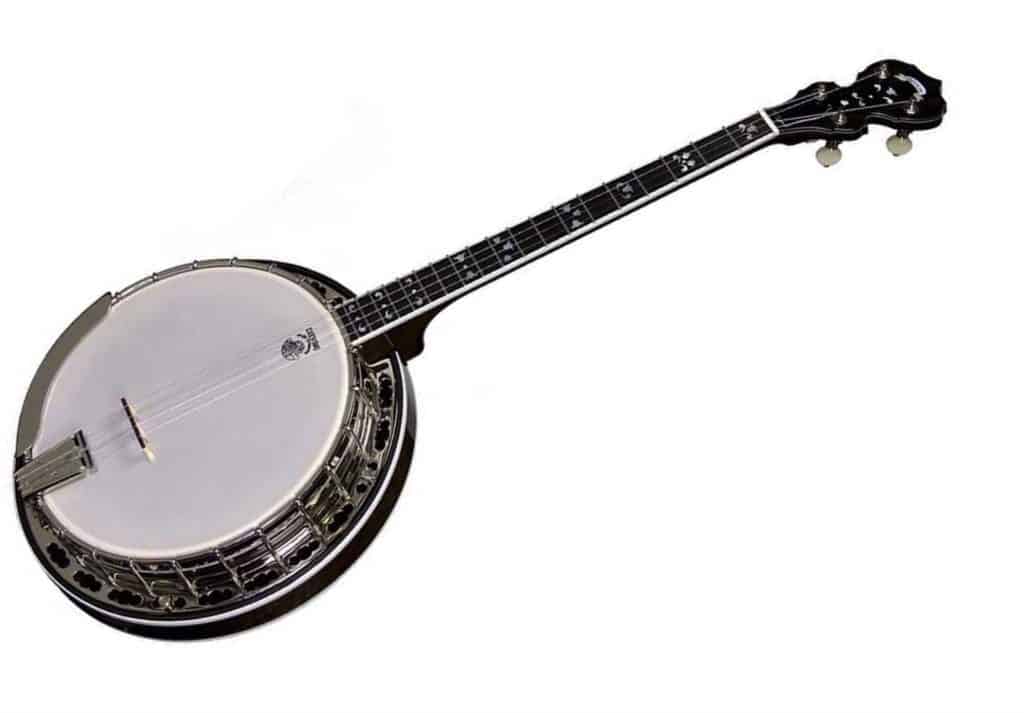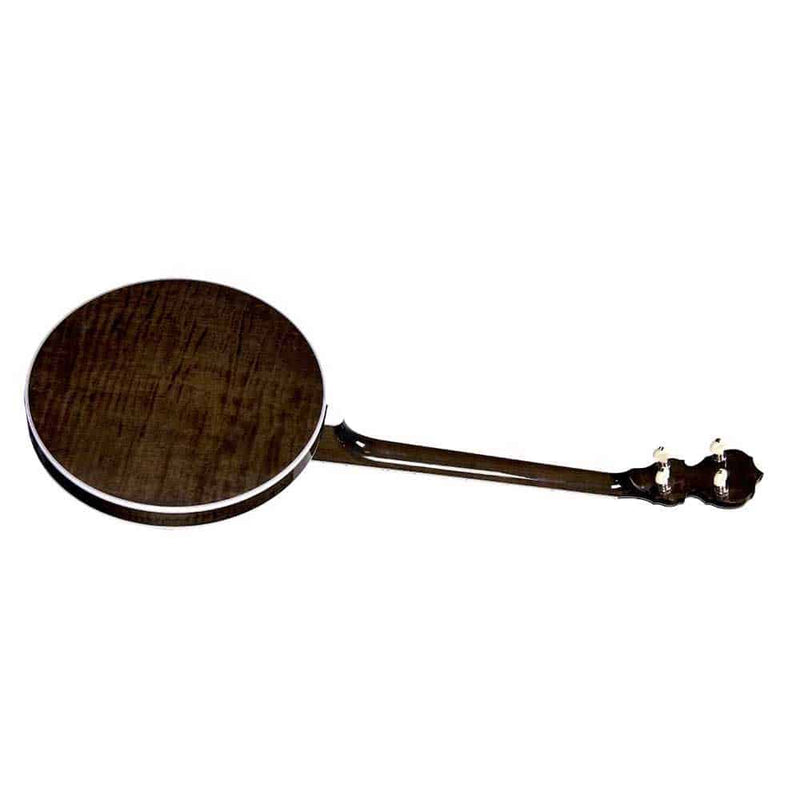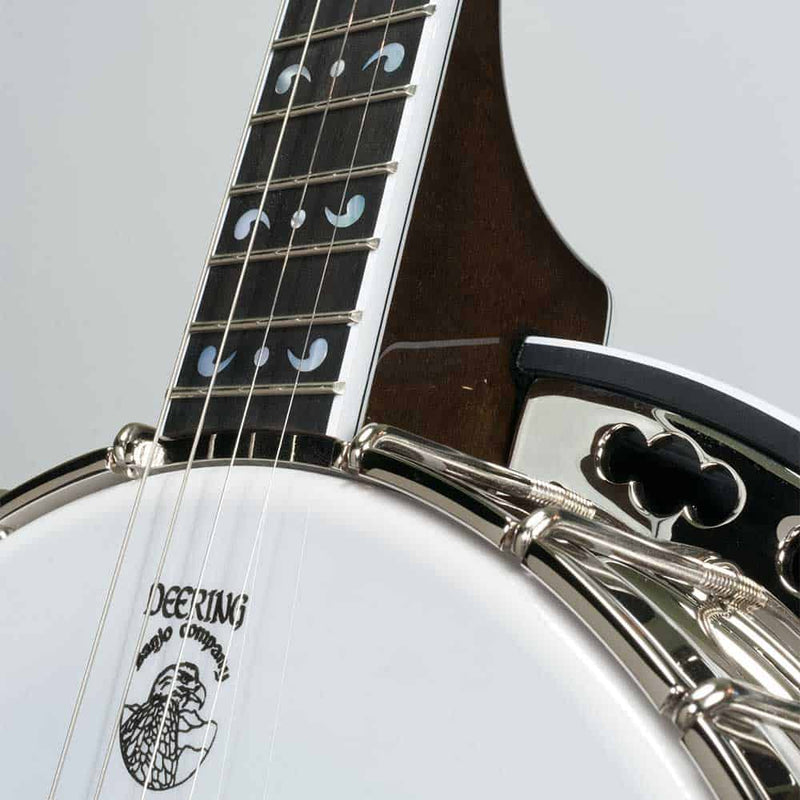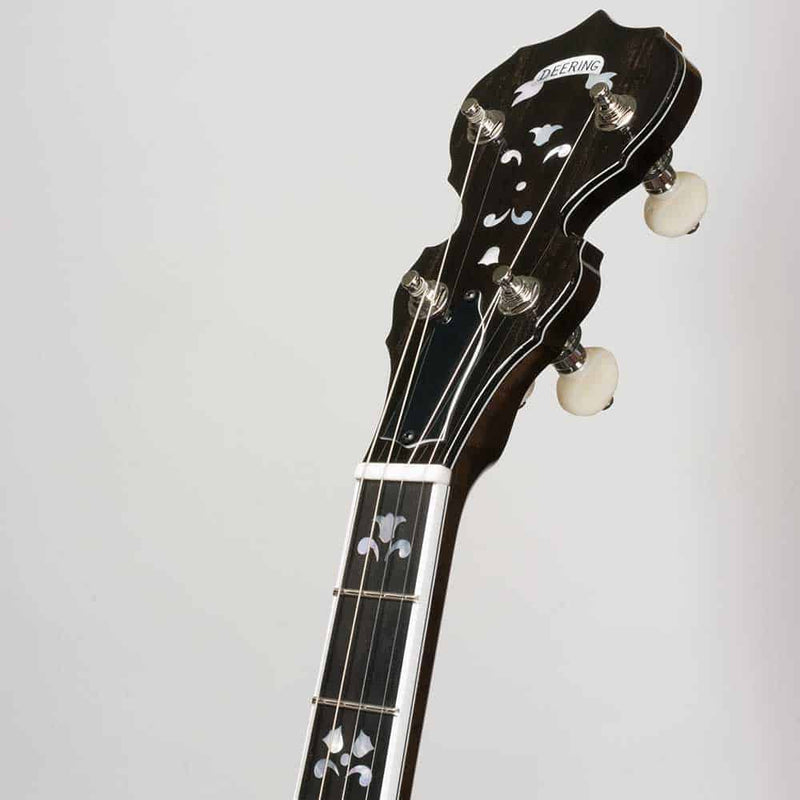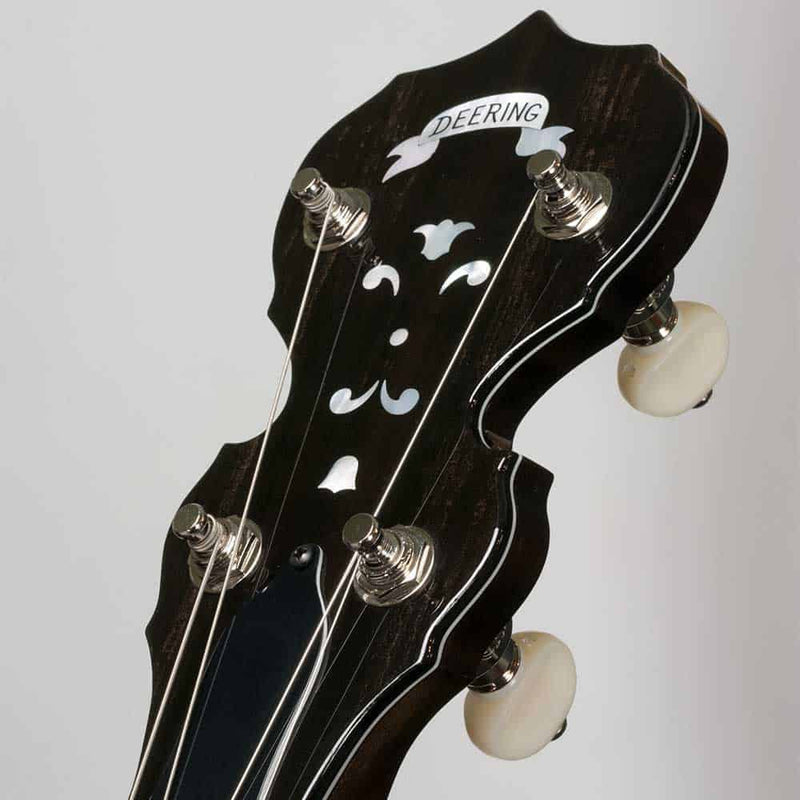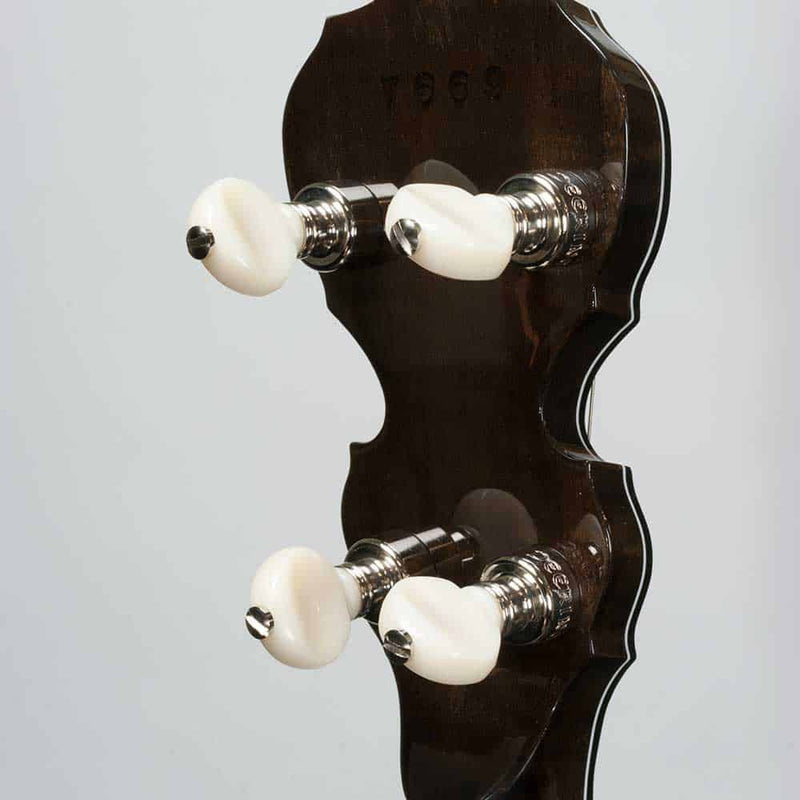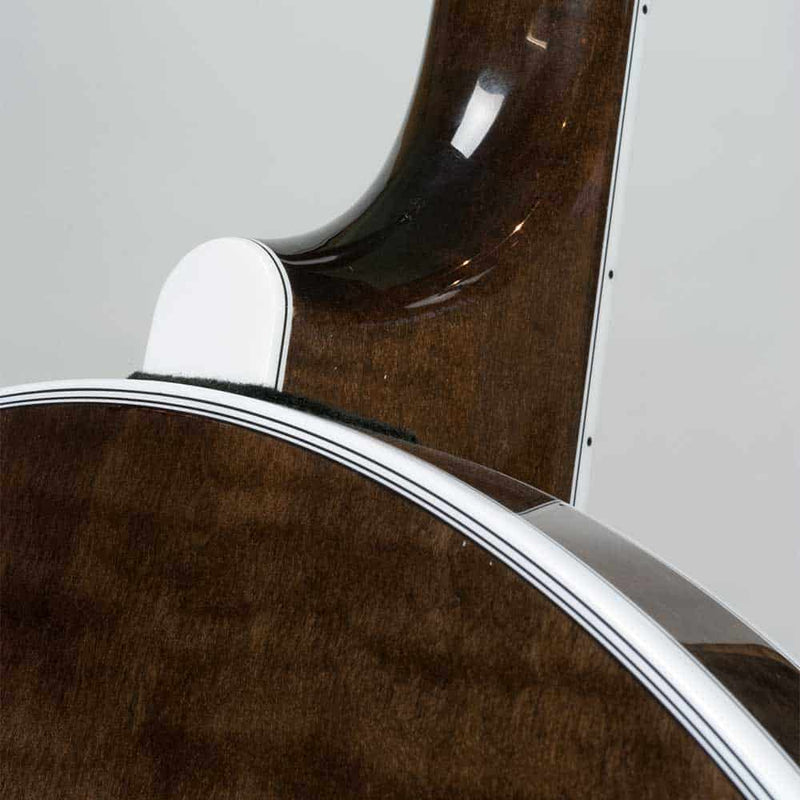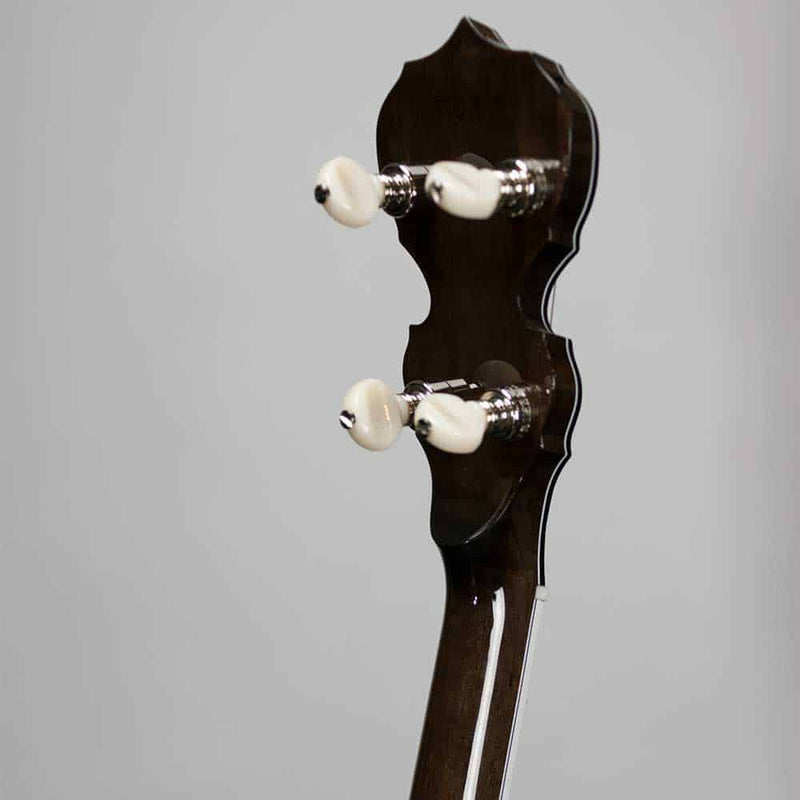 The Maple Blossom tenor banjo is a professional grade 19-fret tenor banjo made of maple with quick response from the shallower air chamber, bright highs, and good bass response that is fast and easy to play!
You get a professional grade instrument in a reasonably affordable price range with the full bell bronze tone ring, quality maple and nice inlays. You also get a quality neck that is a bound and adjustable, comfortably shaped, and plays accurately up and down the neck. Many professional players play the Maple Blossom Banjo.
Features
Case:

Hardshell Case Included

Head:

11″ Frosted Top Medium Crown Head

Neck Wood:

Dark Walnut Stained Eastern Curly Maple

Rim:

Three-Ply Violin Grade Maple Rim

Style:

4-String 19-Fret Resonator Banjo

Tone Ring:

Deering -06- Bell Bronze Tone Ring

Made in USA

Deering Maple Blossom Banjos
NECK:
Dark Walnut Stained Eastern Curly Maple
Radiused Ebony Fingerboard
Slender Deering Neck Shape
Mother of Pearl Flower Inlays
19 Nickel-Silver Frets
Fully Adjustable Two Way Truss Rod
Deering Planetary Banjo Tuners
Gloss Finish
POT:
Deering -06- Bell Bronze Tone Ring
3-ply Violin Grade Maple Rim
Deering Brass Notched Tension Hoop
11″ Frosted Top Medium Crown Head
24 Round Hooks and ¼″ Hex Nuts
One Piece Cast Zinc Flange
5/8″ Deering Maple/Ebony Bridge
Nickel Plated Hardware
Deering True Tone Tailpiece
RESONATOR:
Dark Walnut Stained Curly Maple
Trimmed in White/Black/White Binding
Straight Inside Sidewalls
Gloss Finish
Deering Hardshell Case Included
TONE:
Has the brightness of Maple with good projection and clarity.
TUNED:
C,G,D,A in standard Tenor Tuning
Can easily be tuned in other tunings as well.
STRINGS
Comes with Deering Tenor Banjo Strings
Gauges: 10, 16, 24w, 30w
DIMENSIONS:
Neck Width at the Nut 1 1/4″
Scale Length Nut to Bridge 26 1/4″
Resonator Diameter 13 7/8″
Rim Diameter 11″
Overall Instrument Length 38″
Weight Approx. 11 lbs
Due to ongoing product development efforts, specifications are subject to change without notice.