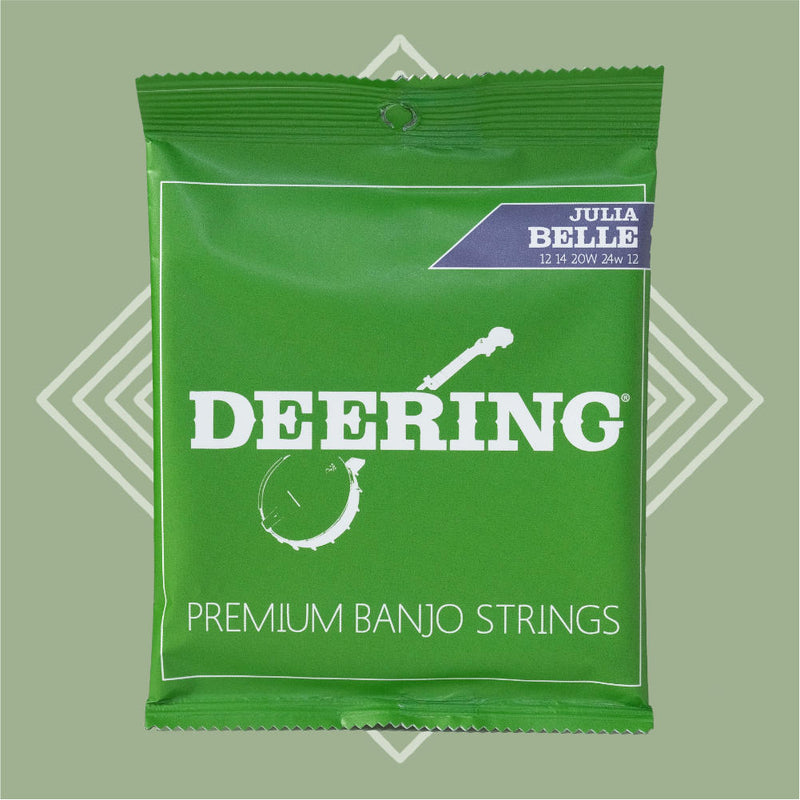 The Julia Belle string set is designed to complement the new Julia Belle banjo - a collaboration between Deering and Alison Brown. The banjo features gauges of 12, 14, 20w, 24w, 12, which Alison uses when tuning down to a Low E. Tonally, this gives the banjo a beautiful warm, girthy growl not typically found when using traditional gauge strings.
The Julia Belle set can be used as a direct replacement for the strings found on their namesake's banjo, or great for players wanting to experiment in low tuning.
Deering's string packs are produced exclusively by GHS Strings. Each string is individually packaged in a nitro sealed pack for freshness, and features GHS's LockTwist at the loop end, for unrivaled durability.
Features
End Type:

Loop

Guages:

12/14/20w/24w/12

Type:

Julia Belle – 5 String Set

String Gauges:
First String | 12
Second String | 14
Third String | 20w
Fourth String | 24w
Fifth String | 12
End Type | Loop
Due to ongoing product development efforts, specifications are subject to change without notice.